In this issue — September 16, 2020
CISA: Hackers Connected to China Have Compromised U.S. Government Systems
The Evolution of Terror: 6 Critical Threats 19 Years After 9/11
DOJ Says Russian Went Beyond Election Disinformation
DoD Wants Remote Workers to Be Able to Access Classified Information
NSA's Cybersecurity Directorate Still Figuring Out How to Measure Success
Election Hack Attacks Traced to Russia, China, Iran
Managers Who Stay Connected to Remote Employees Could Reduce Insider Threats, State Official Says
U.S. Cancels Visas of More than 1,000 Chinese Nationals Deemed Security Risks
Defense Contractors Must Wait Months for COVID-19 Reimbursements
Chinese Cyber Power Is Neck-And-Neck with U.S., Research Finds
---
CISA: Hackers Connected to China Have Compromised U.S. Government Systems (Nextgov, 9/14/20)
Instead of spending resources building new malware tools, sophisticated cyber actors, including those affiliated with China's Ministry of State Security, are using known vulnerabilities and open-source exploits and have infiltrated federal government entities, according to the Cybersecurity and Infrastructure Security Agency.  "CISA analysts continue to observe beaconing activity indicative of compromise or ongoing access to Federal Government networks," reads an advisory the agency released Monday along with the FBI.  CISA, housed within DHS, is responsible for overseeing cybersecurity across the nation.
The advisory lists tactics, techniques and procedures employed by Chinese MSS-affiliated cyber actors that CISA has observed over the past year.  They include how the Chinese government affiliates—and other cyber actors of varying levels of sophistication—are able to gain initial access, collect and store credentials, select targets and gather information, and build capabilities by establishing command and control within a compromised system. "This beaconing is a result of cyber threat actors successfully completing cyber operations that are often designed around emergent vulnerabilities and reliant on existing exploitation tools," the advisory states. More
---
******************************************************************************************
ADVERTISERS: For information about sponsoring this e-letter, contact sburns@nsi.org or call
508-533-9099.


National Security Institute
165 Main Street, Suite 215
Medway, MA 02053
Tel: 508-533-9099
Fax: 508-507-3631
Internet: http://nsi.org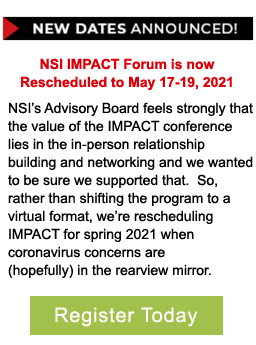 *****************************
Help Your Employees Become Cyber Aware
Experts agree, well intentioned but careless employees pose just as much of a danger to your organization as faceless hackers on the outside. In fact, 95 percent of successful hack attacks or incidents are attributed to human error.


Learn how to mitigate the accidental insider threat and empower your employees to think securely with these valuable lessons:
How to recognize and respond to social engineering attacks
How to avoid spear-phishing and email scams
How avoid becoming an easy target for hackers
How to prevent human errors that cause security breaches
How to protect sensitive data from hackers, spies and ID thieves