Exhibition and Sponsorship Opportunities at IMPACT
Live and In-Person on April 25-27, 2022 at the Westfields Marriott Conference Center in Chantilly, VA
Some of IMPACT's Past Sponsors & Exhibitors
SIMS Software
Whitaker Brothers Business Machines
Mathcraft
Facility Technology Services
Integrated Security Management Systems
Digital Monitoring Products
Eastern New Mexico University
American Military University
Falken Industries
National Security Training Institute
Centre for Counterintelligence and Security Studies
Industrial Security Integrators
Lewis University
AMAG Technology
George Mason University
i3- Identification International Inc.
Graduate School USA
Industrial Security Locking Systems
Palmer's Contracting Group
Solar Eclipse
Vector Technologies
Alpha Safe & Vault
Securitas Critical Infrastructure Services
Insider Threat Defense
Splunk
Carahsoft
Tanager
Surelock McGill
CANDA Solutions
LockMasters
SecureStrux
CIS Secure Computing, Inc.
ThreatSwitch, Inc.
International SOS
Security Control
CyberWatch West
Peerless Tech Solutions
Proofpoint
Some of the Defense Contractors, Government Agencies and Military Services Who Attend IMPACT
"NSI sets the bar again! Presenters were on topic, informative and approachable.  Impact is a dynamic, interactive learning opportunity I recommend to all security practitioners. As a repeat attendee, I once again, leave better prepared for my day-to-day responsibilities. Spot on topics, informed presenters and networking opportunities make this my 'Go To' training year after year!"
Barbara Felker, Excivity, Inc.
"Overall excellent seminar.  Speakers were engaging and provided real world examples."
Lawrence Tucker, U.S. Secret Service
"Impact never disappoints and keeps me coming back every year. Best security conference around."
Kari Nacy, IEA Corporation
"This was a wonderful learning experience. Great presenters! Many tools were given that can be immediately implemented in the workplace."
Deirdre Connon, Applied Information Sciences, Inc.
"NSI's Impact conference continues to hit the mark in addressing the relevant issues security professionals deal with on a daily basis.  Re-energizing our security program is what it's all about."
Leighton Quick, Immarsat Government
"Awesome Conference! Very informative"
Patricia Germain, DoD CECOM
"As always great seminar.  My third consecutive attendance. Speakers were awesome and networking very successful."
David Cummings, Harris Corporation
"The quality of the speakers and their experience far outreached my expectations. I'll be back every year."
John Lybarger, Aurora Flight Sciences
"Excellent Seminar. Timely topics, knowledgeable speakers and great staff."
Tiffaney Coleman, Defense Intelligence Agency
"Impact 2019 has been incredibly resourceful and full of valuable information especially on and regards to program enhancements and program building."
Latia Lambert, Special IG for Afghanistan Reconstruction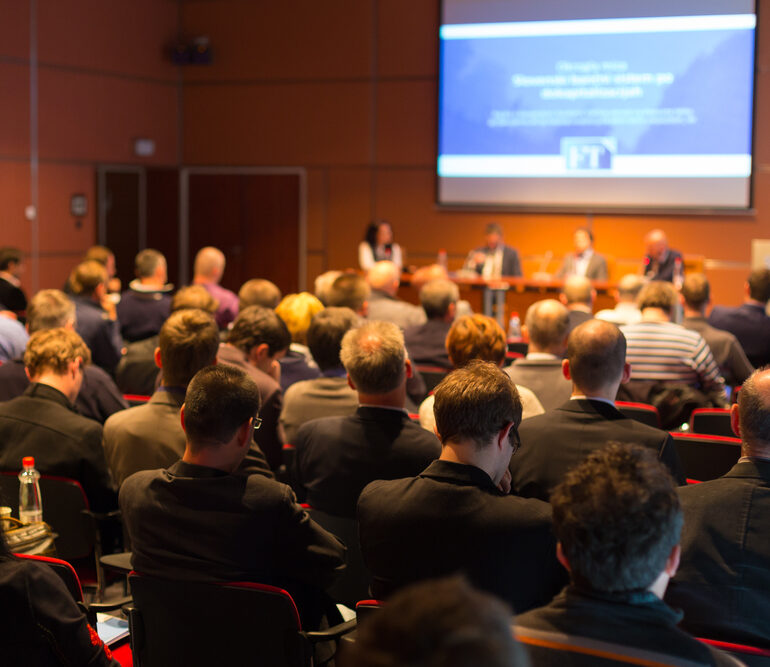 Some of the Defense Contractors, Government Agencies and Military Services Who Attend IMPACT
"Extremely powerful from start to finish. The NSI Impact security forum runs like a well oiled machine.  Always on schedule and presents extremely relevant topics that inspire security professionals."
Paula Fridell, The Boeing Company
"Very professional! One of the better seminars I have attended. Presenters, materials, facilities all excellent."
Michael Alvarez, Naval Special Warfare Command

"This was a great conference.  The topics were very relevant to what security professionals are concerned about today."
Harold Russell II, Boeing
"IMPACT gave me a better understanding of the insider threat and cyber security world."
Constance White, U.S. Department of Justice
"The Impact security forum was outstanding.  The speakers delivered excellent information and the seminar covered a wide array of security disciplines."
Robin DeProspero-Philpot, U.S. Secret Service
"As always great seminar.  My third consecutive attendance. Speakers were awesome and networking very successful."
David Cummings, Harris Corporation
"Extremely informative, great networking opportunities, well organized and excuted."
Lucy Perrotta, Raytheon
"I've attended NCMS, ISAC, etc. — Impact is by far the best!  Best speakers, best topics, best organization. I like the smaller, more accessible networking environment! "
Linda Ramsey, BAE Systems
"Knowledgeable and passionate presenters. Great case studies which made the topics more 'real' and useful."
Ellen Bertuccelli, Northrop Grumman
"Excellent topics, very relevant and current.  Speakers were very knowledgeable and provided a great deal of insight."
Joanne Louketis, Lockheed Martin
"Versatility of subject matter excellently done! I feel like this was one of the best forums I Have attended.  The speakers were knowledgeable and I learned a lot."
Susan Wolfrum, U.S. Army – ECBC
"The speakers were excellent and really conveyed their knowledge effectively. Great topics with just the right amount of time for each. Can't wait till next year!"
Kelly Batchelder-Long, DOJ/FBI
"NSI's Impact seminar is the perfect security forum for security professionals. It does not matter if you're industry or government; junior, mid-level or C suite. Their speakers are always first-class presenters."
Lucas Bosch, Telephonics Corporation
"This was my first time attending an Impact seminar. I obtained information in which I would not have access to otherwise. I look forward to attending again."
Latoya Rose, ANSER
"This was my first time attending an Impact Seminar. I enjoyed it and learned a lot about changes and updates happening in federal government."
Sonya Sargent-Oliver, D.H.H.S.
"I enjoy attending the Impact seminar each year. Presenters, material and venue was excellent! I always take back good information to my organization each year. I'm looking forward to attending next year."
Pam Spilman, SAIC
""I look forward to attending the Impact seminar every year. As an FSO, the topics, speakers and workshops provide invaluable information that helps me do my job better."
Jeff Caddy, MarkLogic Corporation
"This was my first time attending the Impact seminar and I have learned a lot. I met with a lot of professionals and experienced some great speakers with information I can take back to my organization."
Akosua Mensah, U.S. Indo-Pacific Command