Employee Security Connection ROI
Development Cost
How many staff hours would it take to research, write, edit and design a professionally produced employee awareness newsletter on your own?
| | |
| --- | --- |
| 55 staff hours required to create each quarterly issue x 4 issues | = 220 staff hours per year |
| 220 staff hours annually @ $100 per hr (Sal. & Benefits) | = $22,000 |
| Annual cost of Employee Security Connection subscription | = $1,095 |
| Total Cost Savings: | = $20,905 |
Delivery Cost
The Connection costs only pennies per person per year.

$1,095 / no. of employees = cost per employee annually

For a typical facility with 1,000 employees, the annual cost to provide this continuous awareness program would be a mere 1.10 per employee per year — less than the price of a cup of coffee!

And when you factor in how many man-hours you save by not incurring downtime for employees to attend security awareness briefings, the cost savings and ROI are even greater.


Business Costs of Insecurity
Impress upon decision makers that the true cost of insecurity includes the impact of unsatisfactory security inspections caused by lax employee practices which could jeopardize both individual and facility security clearances. Even the temporary suspension of an individual's security clearance or a company's ability to bid on classified contracts poses a substantial financial risk. The Employee Security Connection helps to effectively mitigate this risk.

The business benefits (resulting from security awareness, increased compliance, reduced risks and reduced losses through lax employee behaviors) will substantially outweigh the costs of this service.

To start your subscription to EMPLOYEE SECURITY CONNECTION, simply complete the online subscription form. The sooner you do, the sooner we can start helping you achieve better security results.
EMPLOYEE SECURITY CONNECTION
Meets and Exceeds:
- NISPOM Requirements -

- Security industry best practices -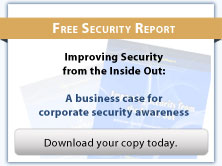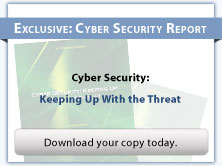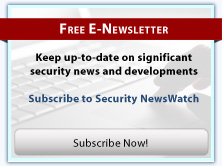 "Security awareness programs have the highest payback compared with almost all other countermeasures. When the people in your organization become truly security conscious, they will come up with countermeasures that never occurred to you."
Ira Winkler, Author and Security Expert