Educate employees about security easily and cost-effectively with EMPLOYEE SECURITY CONNECTION.
When you rely on EMPLOYEE SECURITY CONNECTION, you'll free up countless hours having to research, write, and format security awareness information. Everything you need is delivered to you professionally-written by security experts (and professionally designed).
In addition, with EMPLOYEE SECURITY CONNECTION in your corner, you can help prevent these top 10 security-robbing behaviors from undermining your program:

Employees taking classified information from the office to work at home.
Failure to recognize and report adverse information about a co-worker.
Processing classified data on unapproved computer systems.
Employee reluctance to challenge unescorted strangers in restricted areas.
Business travelers not reporting suspicious contacts or foreign travel.
Employees falling for social engineering ploys for sensitive data.
Employees hosting onsite visits from foreign nationals without security's knowledge.
Cleared workers' failure to recognize potential approaches from foreign spy services.
Improper handling and disposal of classified/sensitive data.
Workers bringing unauthorized portable devices into work and opening up the network to hackers, spies and information thieves.
EMPLOYEE SECURITY CONNECTION addresses all these critical issues and more that employees need to know:

Security clearance responsibilities
Foreign travel security concerns 
NISP security requirements
Espionage threats and countermeasures
Classified material protection
Reporting requirements
Security breaches
Lessons learned 
Personal security tips
Internet concerns
Mobile device security
Visitor security
Information security
OPSEC
Social engineering
Foreign national concerns
Insider threats
Export control
Save time, save money, and improve employee awareness around security – you have nothing to lose and everything to gain. To place your order for EMPLOYEE SECURITY CONNECTION, please complete our secure online ordering form.
EMPLOYEE SECURITY CONNECTION
Meets and Exceeds:
- NISPOM Requirements -

- Security industry best practices -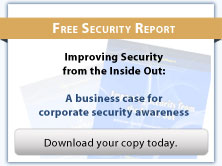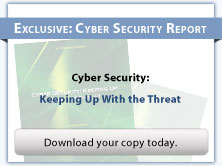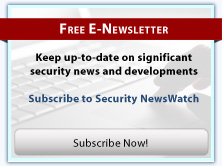 "Security awareness programs have the highest payback compared with almost all other countermeasures. When the people in your organization become truly security conscious, they will come up with countermeasures that never occurred to you."
Ira Winkler, Author and Security Expert